 Create a treatment scholarship in the name of a family member, friend, or loved one.
Treatment scholarships offer a unique opportunity to donate to Samaritan Colony. This type of gift is for anyone looking to honor someone special in their life. Treatment scholarships help individuals who come to Samaritan Colony seeking treatment for substance use disorder.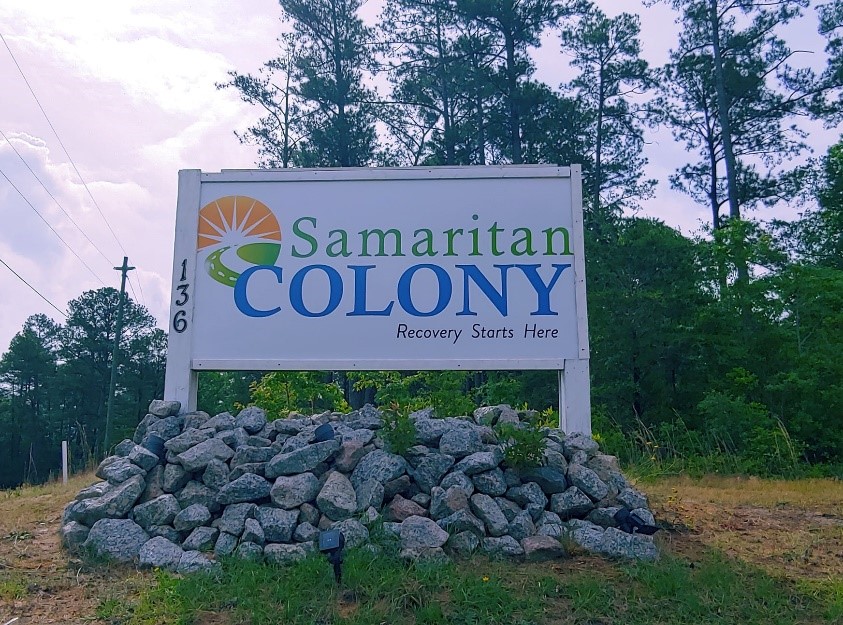 The Veterans Guardian Treatment Scholarship
Samaritan Colony is pleased to announce our latest treatment scholarship—The Veterans Guardian Treatment Scholarship!
Funded by Veterans Guardian, this treatment scholarship is designated to help a veteran admitted to Samaritan Colony seeking help for the disease of addiction.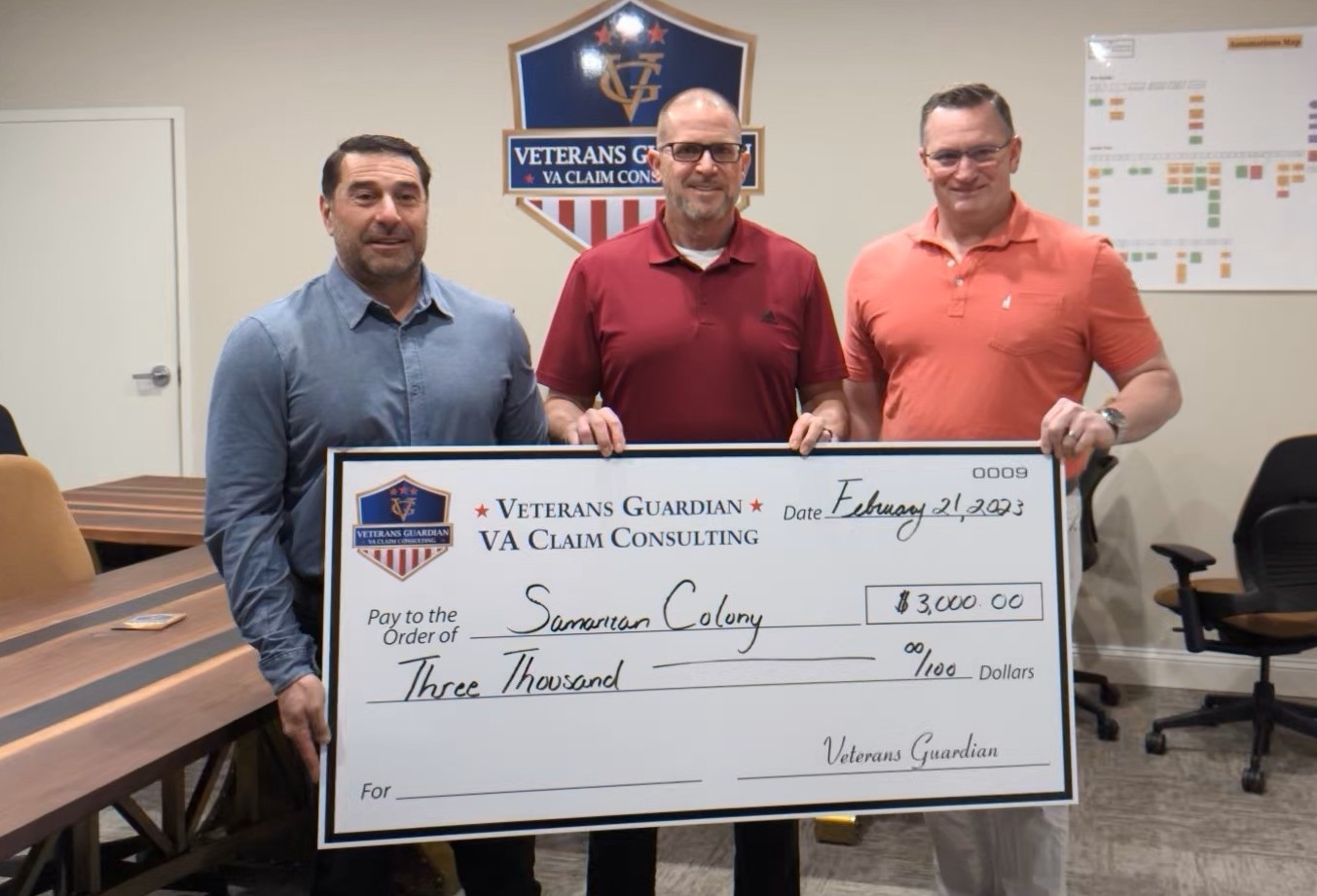 Samaritan Colony provides treatment and navigation services for approximately 35-40 veterans annually. We closely work with Harnett County Veterans Treatment Court and assist veterans seeking treatment at Samaritan Colony. Our peer-support specialists also play a vital role in helping veterans navigate the long road to recovery.
The Veterans Guardian Treatment Scholarship has been established to support veterans who suffer from addiction. Military service is often regarded as a tremendous act of sacrifice and service to our country. Unfortunately, many battles are still fought long after active-duty service ends. Mental health issues, depression, injuries, chronic pain and other adversities put veterans at a higher risk for substance abuse disorders (SUD) than their civilian counterparts. For these reasons, it is critical to continue to support veterans when they come home.
Based in Pinehurst, NC, Veterans Guardian is a pre-filing medical consulting firm helping veterans attain the VA disability rating they are eligible for as a result of their honorable service.
Samaritan Colony extends our deepest gratitude to Veterans Guardian for their continued support of Samaritan Colony and the funding of this treatment scholarship for veterans.
Pictured left to right is Scott Greenblatt, Founder & CEO of Veterans Guardian, Mark Christopher, Executive Director of Samaritan Colony, and William C. Taylor, Chief Operating Officer for Veterans Guardian.
The Bradley Bailey Treatment Scholarship
The family of Bradley Bailey has created the Bradley Bailey Treatment Scholarship. In his own words, you can read about Bradley's journey to recovery below.
"My Name is Bradley Bailey, and I was born September 5, 1989, in Raleigh, North Carolina.
First, I would like to start by saying that my story, however unique, is not much different from any of the men walking through the doors of Samaritan Colony crushed and broken from the disease of addiction.
Throughout my addiction, I have been arrested over 20 times and been to multiple detoxes, treatment centers, and halfway houses all over North Carolina, but never to a place like Samaritan Colony. It's tough to put into words, but I knew the moment I walked through the doors there that it was much different than all the other places I had been to previously. For the first time in my life, I didn't feel like I was being preached to by a substance abuse counselor who had never walked a day in my shoes. I could identify and relate to Mark, Robert, Harold, and Barry and knew that they had all once traveled down the dark road of addiction just as I had.
I first experienced the effects of alcohol and other substances around the age of 11. I believe I was born with a genetic predisposition to this disease, as alcoholism runs in my family on both sides. When I took that first drink of alcohol, it set off a monster inside my brain that I didn't know existed. What seemed at first like harmless fun and produced feelings of ease and comfort inside me would later take me down a road of self-destruction, demoralization, mental torture, and internal emptiness.
By the time I was 26 years old, I had lost and given up everything in my life to addiction. I lived on the streets of Raleigh/Durham, and the mental obsession with using alcohol and other substances completely ran and controlled my life. It was all I thought about every waking hour. It was all I ever thought about from that young age when I first experienced the effects they produced unless I was incarcerated or physically removed from them.
On November 30, 2018, I was arrested and found myself sitting in the Richmond County Detention Center. On January 8, 2019, I was released and placed on 36 months of supervised Felony probation.
Shortly after, I found myself walking down the road in Rockingham, with my heart full of pain and thoughts in my mind of wanting to end my life and not continue in the state of mind and body I had been living in for one more waking second. I stopped, looked up at the sky, and cried out to God for help. I had done this several times before in my life; however, I truly meant it this time. I truly believe that God heard me that night and knew that I had a sincere desire in my heart to stop living the way I had been living. I was ultimately out of options, and I later found out that for an alcoholic like myself, that was a pretty good spot to be in.
On January 15, 2019, I separated from all mood-altering chemicals for the last time, and in February, I walked through the doors of Samaritan Colony. I stayed in treatment for 28 days and was given the privilege to remain In a Samaritan Recovery Home in Aberdeen, NC.
I got a sponsor, started working the 12 steps, and began my journey to having a spiritual experience. Things started happening in my life that I know 100% I am not capable of making happen left to my own devices. All I did was take action and follow the directions from the men at Samaritan Colony and my sponsor.
I stayed at the recovery home for 13 months and through the process of working the 12 Steps with a sponsor, making amends and restoring relationships in my life that had been destroyed from addiction, and doing my best to carry the message of hope that was freely given to me. Slowly but surely, my life began to turn around completely.
Today I am happily married and employed. I own my vehicle and have a driver's license. I'm a husband, a stepfather, a son, a brother, a dad to a beautiful and loving rescue dog I named Layla, and a friend to many brothers and sisters in recovery.
My life is better today than ever imagined and better than ever since I walked through those doors of Samaritan Colony in February 2019.
The most significant gift and blessing that recovery has given me is this: I woke up this morning and wasn't thinking about drinking or getting high. That mental obsession that controlled and ran my life for so many years has been removed, and I'm happy when I look at myself in the mirror today and am comfortable in my own skin. A big part of my recovery today is taking other men through the 12 steps and continuing to carry the message. I have the privilege of being involved with Samaritan Colony and sharing the message of hope there once a month.
Nothing in my life today would've been possible without Samaritan Colony, Robert, Mark, Harold, and Barry, My sponsor Andy, and all the men and women in the fellowship of recovery that have been vital parts of my life along the way. Anyone who knows me knows I am passionate about the Colony, the 12 steps, and recovery.
I hope that someone will receive this treatment scholarship and follow the plan of recovery laid out by Samaritan Colony and the 12 steps and pass the gift along to the next man. I know that to keep this gift I have been given, I must continue to give it away.
There is no amount of money that I or anyone in my family could give to the Colony that could amount to what I have received from them, which is the beautiful gift of recovery."
With much love and respect. – Bradley Bailey
G.R. Kindley Treatment Scholarship
In honor of G.R. Kindley's 90th birthday, three of his closest friends, Gene McLaurin, Dr. Jerry McGee, and Jim Mason, came together and collaborated to create "The G.R. Kindley Treatment Scholarship." This treatment scholarship will cover the costs for one individual who enters Samaritan Colony seeking treatment for the disease of addiction. 
Born in Randolph County, NC, G.R Kindley was instrumental in creating Samaritan Colony in 1973. Soon after Samaritan Colony was granted nonprofit status as a 501 (c) (3), G.R. was asked to serve on Samaritan Colony's Board of Directors. For over 20 years, G.R. Kindley served as Board Chairman, retiring from the Board in 1996. G.R. currently has the title of Board Chair, Emeritus for Samaritan Colony. 
G.R. has led a life of community service to the people of Richmond County and the state of North Carolina. G.R. served as the Mayor of Rockingham for 20 years. For 16 years, G.R. served on the North Carolina Board of Transportation, and the naming of U.S 74 Bypass in Rockingham and Hamlet in his honor recognized his public service. 
The spirit of lifelong friendship and appreciation is reflected in the heartfelt words written below by Gene McLaurin, Jim Mason, and Dr. Jerry McGee, about their friend and one of the founding fathers of Samaritan Colony, G.R. Kindley.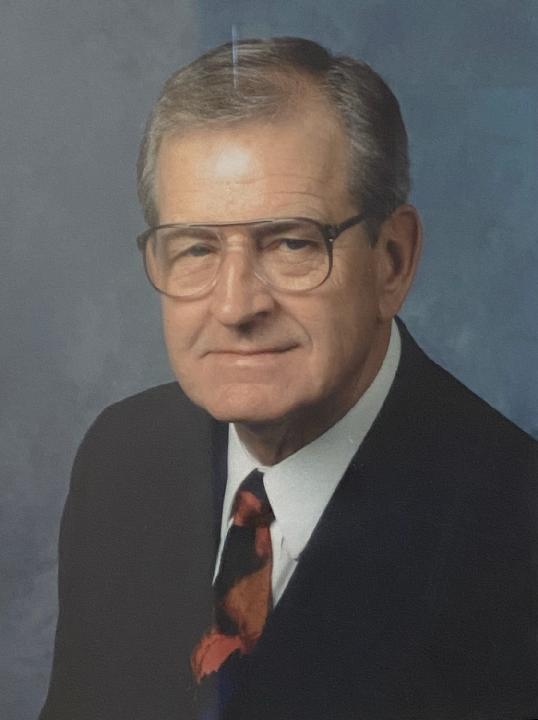 "For over 30 years, G.R. Kindley and I have served and worked together on many public service and community projects. We have the type relationship that allows us to speak candidly about many things- I value his friendship more than I can describe in words. Providing this scholarship to Samaritan Colony in his honor is a small way to thank him for what he means to me and my family."   -  Gene McLaurin 
______________________________________________________________________________
"G.R. and Mary Kindley entered my life when I was 14. They never left. Even as I moved around the Carolinas they encouraged and supported me. They were there to greet me when I returned to the area and stood by me as I led Wingate University for 23 years. I am so grateful for their friendship."   - Dr. Jerry McGee  
______________________________________________________________________________
"I first met G.R. Kindley through his son Ken when we were students at Wingate College in the 70s. Over the years our relationship has strengthened, and I greatly admire G.R. as a businessman, and public servant, and for his strong Christian beliefs. I feel lucky to have a friend like G.R. Kindley."      - Jim Mason
Harold and Constance Pearson Treatment Scholarship
David Branch Jr. is Harold Pearson's nephew. David and his wife, JoAnne, provided the necessary funding to create the Harold & Constance Pearson Treatment Scholarship. Below you can read about their inspiration for doing so.
Harold Pearson is my mother's only living brother. She and I love him and Constance dearly. We have observed their tireless efforts to give hope to those who feel as though they have no hope because they suffer the disease of addiction. Their servants' hearts and ministry to those in need is truly inspirational. Consequently, my wife and I wanted to do something to honor their commitment to serving those suffering from addiction.
It is our hope and prayer that these funds will give hope to someone less fortunate through the treatment program at Samaritan Colony.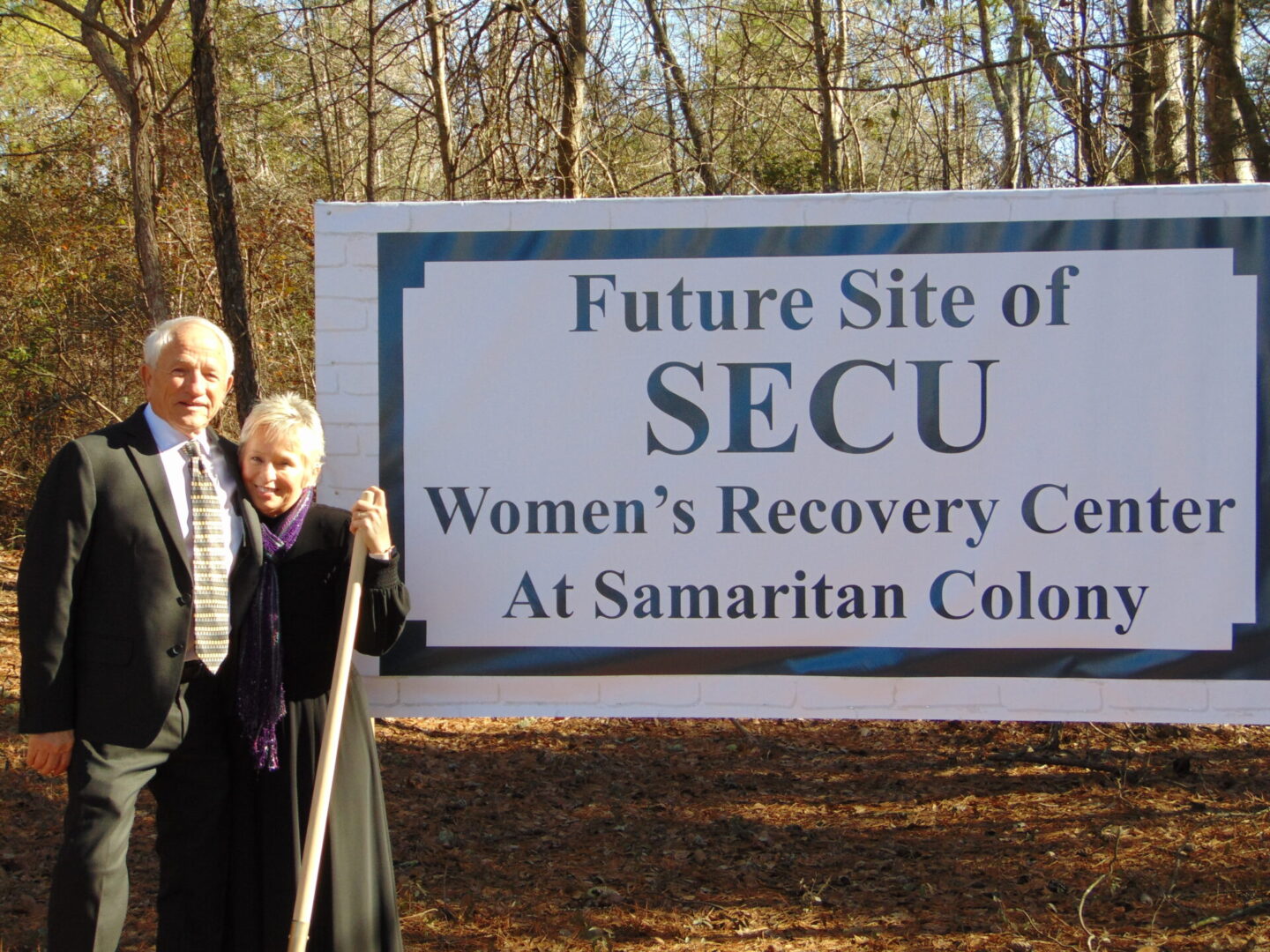 Horace Hogan II Treatment Scholarship
Dear Samaritan Colony,
On behalf of The Horace Project, we would like to establish a treatment scholarship. Our family has struggled over the last 2 years over the unexpected death of OUR Horace. We say OUR because he was loved by everyone that met him. We know how much of a role The Colony played in his life and over the years, it has become a huge part of our lives too. The Colony helps men and their families during and after treatment, which has helped us in our grieving process. That being said, we want to express our gratitude back. We cannot express how much we appreciate what The Colony does for not only our own family, but also the hundreds of other families in this community.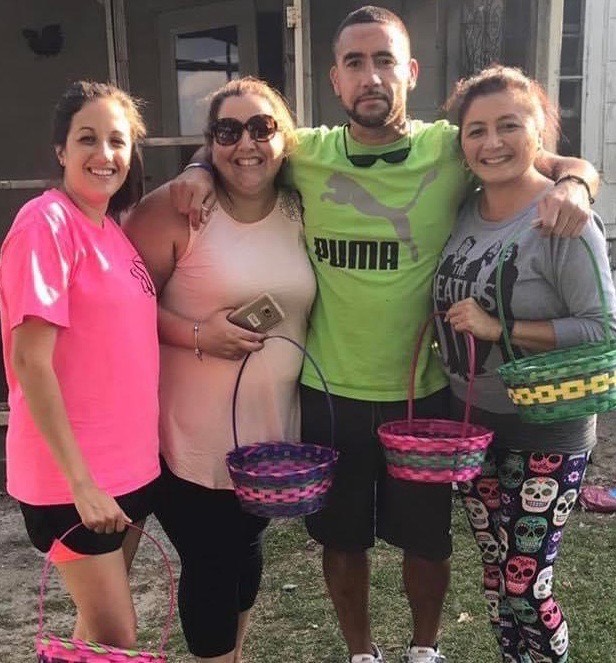 The Hogan Family - Jessica, Esther, Horace and Carmen.
Horace was a giver. He gave with his heart with no expectations of anything in return, which set him apart from many others. He loved people and would talk to anyone. He never judged and saw the good and positive of everyone. Horace lived a "wild" life with no fear. He ran through the jungles of Panama, surfed the biggest waves of the Atlantic Ocean, and hung iron on the tallest of buildings. Most importantly, he loved with all his might, so to extend the love we  have started "The Horace Project". We will continue to help others by listening, praying, and providing our support in any way we can.
We want to thank you for all you do for the men in this program and a special thanks for everything you did for OUR Horace. He is missed so much, and it fills and heals our hearts to know that he is still giving through us.
Thank you,
The Hogan Family
Grayson Ross Fox Treatment Scholarship
Mr. Pearson,
We would like to establish a treatment scholarship at Samaritan Colony in memory of our son, Grayson Ross Fox.  He passed away suddenly and unexpectedly on November 1, 2021 at the age of 31 years.
Our lives have been forever changed with his passing.  As our only child, he was the center of our world. There are no words to describe the loss we have experienced.  We have both experienced loss in our lives, but nothing compares with losing a child.  Your heart is broken into a million tiny pieces, and it can never be put back together.  There is an emptiness that is unexplainable.  We miss his laugh, his smile, his kindness to others and most of all, we miss being able to tell him every day about how proud we were to have him in our lives.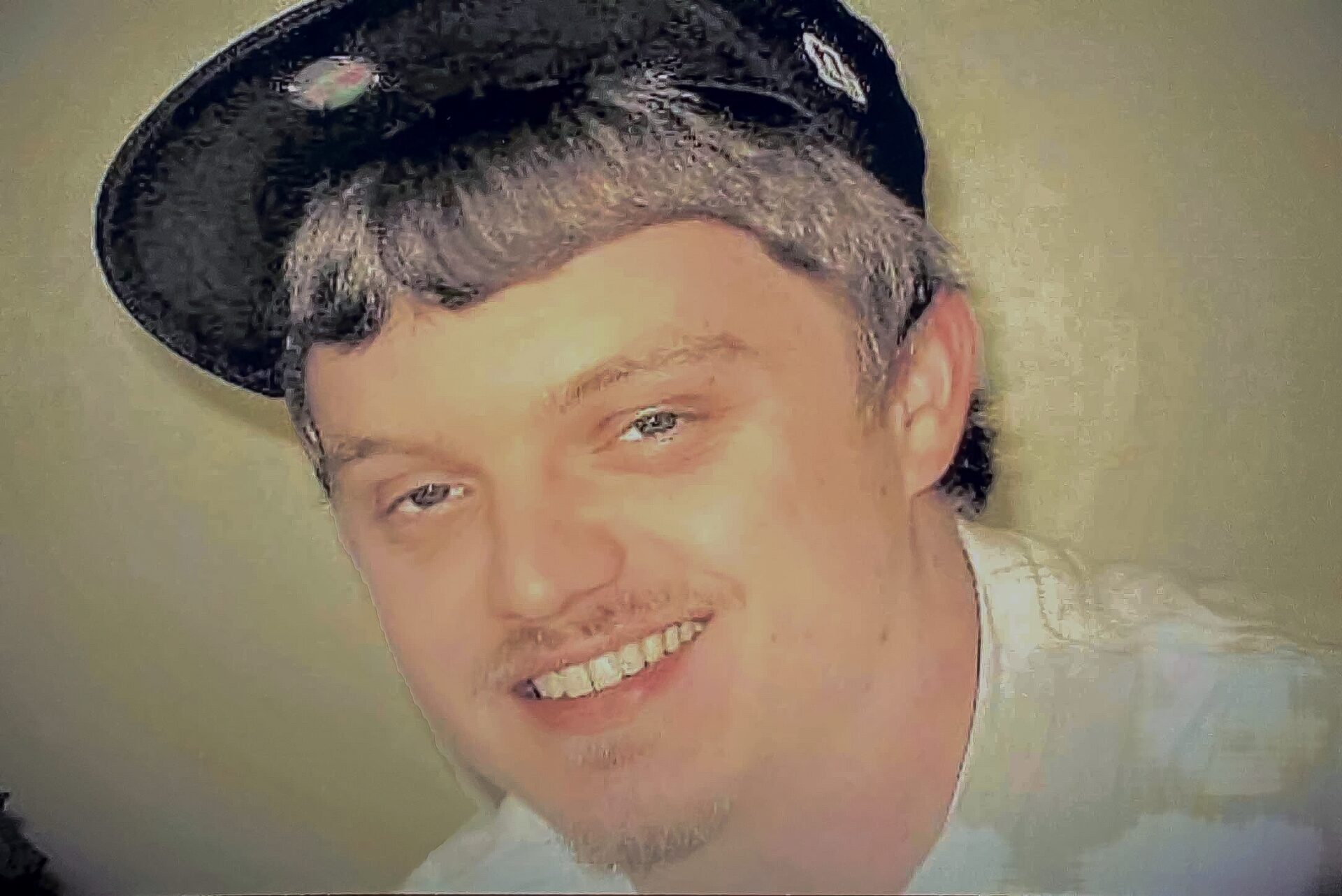 His path was not always an easy one but he fought hard and eventually got back on the right track and was able to experience a good life where he was loved, respected and appreciated. We are so grateful that he was able to have happiness and peace in his life before his passing and we are so proud of his willingness to fight and his determination. He often told us how wonderful it was to finally be able to think clearly and to look back and see all the mistakes that he had made. Although not always pleasant memories, at least you can recognize that they were mistakes and that gives you the determination to stay on the right path.
Grayson had a dream of returning to school and hopefully find a career as a counselor.  He had a strong desire to be able to help young people. With his background and life experiences, he felt that he could provide insight that would help them in difficult situations. We regret that he did not have the opportunity to fulfill that goal. We are hopeful that offering this scholarship will allow him to help someone in need.
We will forever be grateful to Samaritan Colony for helping him to find his way.  During his time at Samaritan, he made many wonderful friends and learned the tools he needed to help him on his journey.  Samaritan also helped us to understand the trials and tribulations that he was going through and how to be there to help him fight this battle. Our family relationship grew much stronger with our understanding of his pain. It was a blessing for us as well to see joy come back into his heart and soul.  It was great to have our son back. He accepted that a higher power was his strength to fight his demons.
Samaritan is a blessing for young men and eventually young ladies who are suffering from addiction in their lives.  There is nothing more heartbreaking than to witness a loved one in this type of situation and feeling completely helpless.  Samaritan was there when we so desperately needed help and there are no words to express how much that meant to us as a family.
It is our hope that our small contribution will help a young man find his direction and be able to step away from the horrible life of addiction. It is a lifelong battle for them as we all know but to have the support network that you provide is certainly a huge step in the right direction.
Please remember us in prayers as we try to find the strength each day to continue without Grayson.  He was so loved and is now missed more that we could ever imagine. He will be in our hearts forever.
With much gratitude and appreciation,
Graham and Susan Fox
The Shirley Fuller Treatment Scholarship
Samaritan Colony is pleased to announce the availability of an exceptional treatment scholarship, named in honor of Shirley Fuller, an educator born in Richmond County. Shirley served on our Board of Directors from July 1996 to May 2016, and her generous spirit will never be forgotten.
The Shirley Fuller Treatment Scholarship has been made possible through a charitable donation by her daughter, Shannah Stephens. You can read more about Shirley's extraordinary life of service below.
Shirley Smith Fuller was born on January 16, 1948, in Rockingham to William Harold and Bernice Smith. Shirley graduated from Leak Street High School. She received a bachelor's degree in elementary education from Winston Salem State University in Winston Salem, North Carolina. She furthered her education by obtaining three master's degrees from North Carolina Agricultural and Technical State University in Greensboro, North Carolina. Shirley received master's degrees in elementary education, school administration, and supervision.
For 41 years, Shirley Fuller helped to educate students. She taught in North and South Carolina and taught overseas in Germany. Shirley was a teacher for R.B. Dean School in Maxton, Vass Lakeview Elementary School in Vass, Bennettsville and McColl Primary Schools in Marlboro County, South Carolina, Rohanen Primary School in Rockingham, and Monroe Avenue School in Hamlet.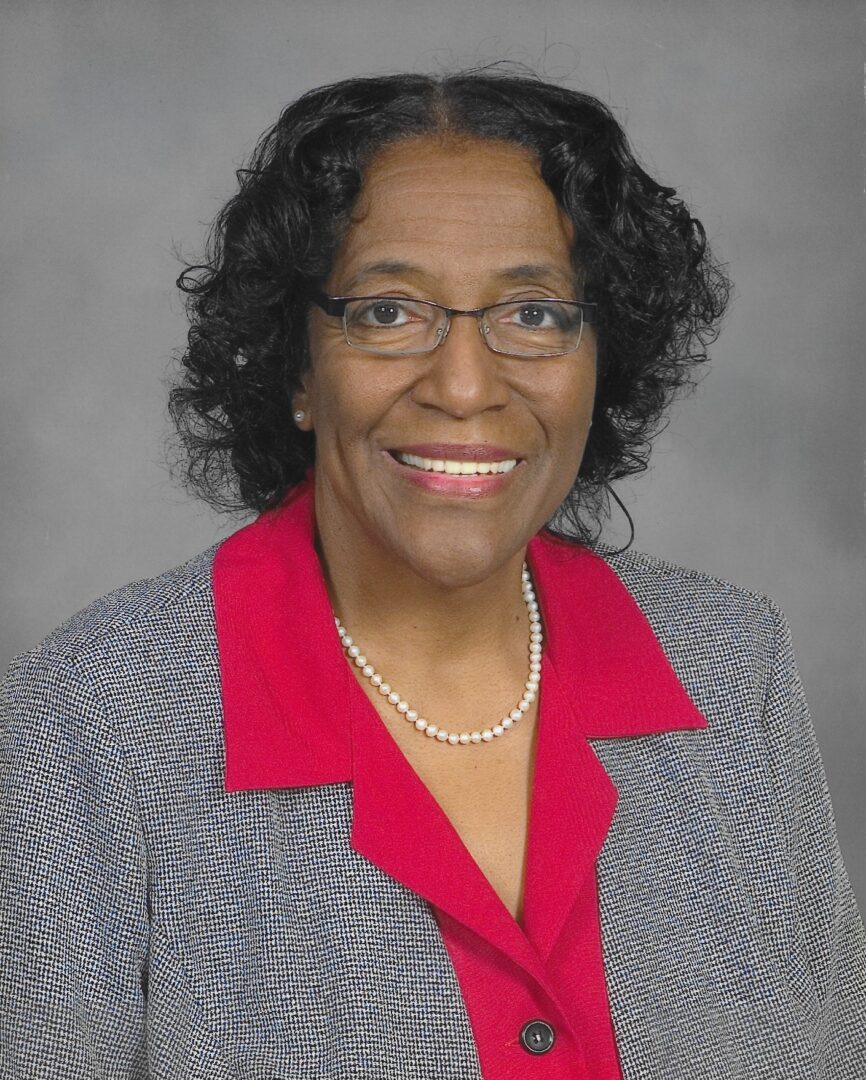 When Shirley and her former husband, who served in the Army, were stationed near Frankfurt, Germany, she taught the American children on post. She moved to the administrative side of education and became a Title 1 Supervisor for Richmond County Schools. Shirley then moved to a role as a school principal. She worked as a principal at Leak Street Alternative School, Hoffman Elementary, West Rockingham Elementary, and Rockingham Middle School. Shirley retired from education in 2010.
Her love of education did not end as she was appointed to the Richmond Community College (RCC) Board of Trustees. She had worked as an Adult Basic Education evening instructor at RCC and always had an appreciation for the college.
Shirley often quoted Luke 12:48 (to whom much is given, much will be required), and she lived her life by it.
In addition to her years of service to Samaritan Colony, Shirley served on the Department of Social Services Board of Directors, Rockingham Recreation Foundation Board of Directors, Richmond Christian Counseling Center Board of Directors, Leak Street Community Center Board of Directors, Richmond County Smart Start Board of Directors, Rockingham Housing Authority Board of Directors, FirstHealth Richmond Memorial Hospital Foundation Board and on the Association of Community College Trustees. Shirley was an active member of Alpha Pi Chi National Sorority, Inc., where she served as the National President for two terms. She was the first national president from the state of North Carolina.
In addition to serving as a leader, she made history while doing it. In 2003, she became the first female to serve on the Rockingham City Council. Shirley epitomized civic duty, honor, leadership, and professionalism.
Shirley Fuller passed on October 1, 2020.